Lead prioritization in recruitment with predictive analytics
Applied big data & predictive analytics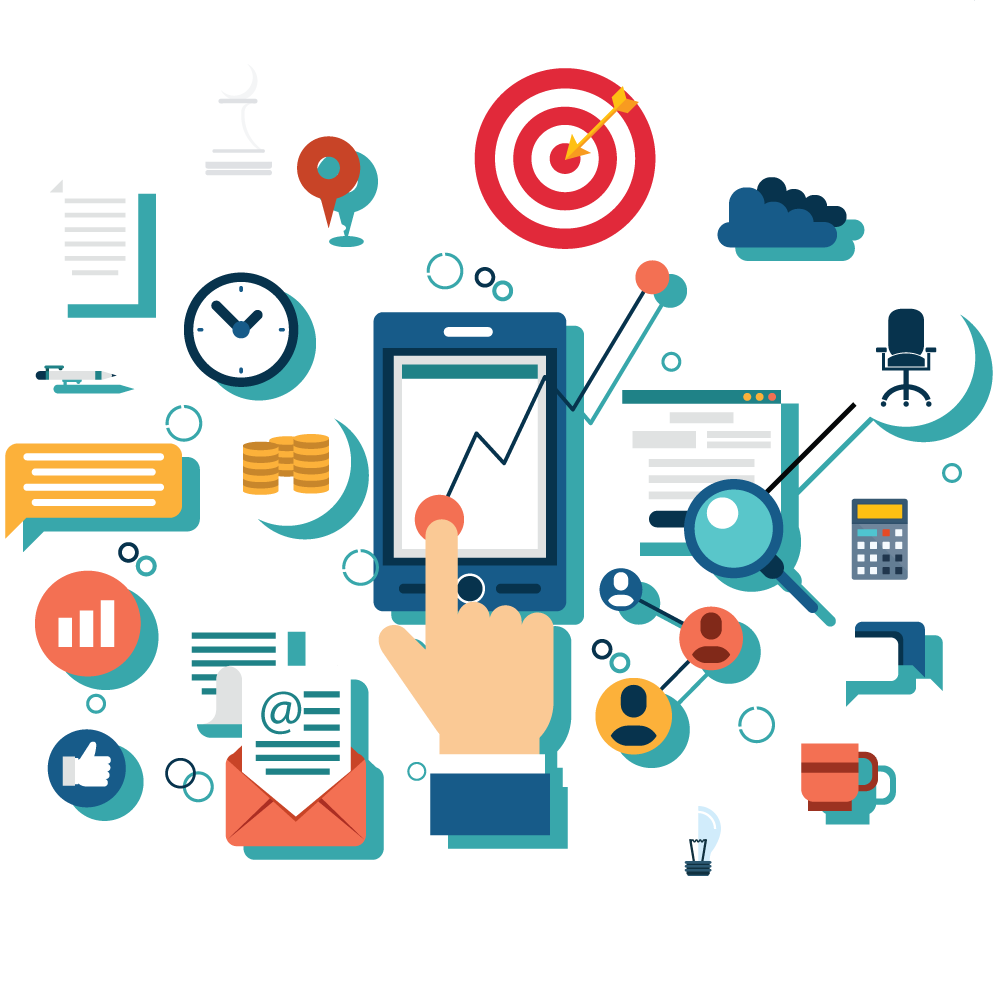 by Miro Maraz
March, 2018
Predictive Analytics, Lead Scoring
Recruitment / Talent Agency
Machine Learning
In order to stay competitive, recruitment companies have to leverage advanced analytics and smart technologies to maximize their effectiveness in generating, prioritizing and converting leads (job requisitions) into successful placements. Predictive lead scoring is a relatively new addition to the analytics toolkit of a staffing organization. It uses machine learning to automatically identify leads with the biggest potential and enables strategic planning and tactical prioritization. Predictive lead scoring empowers staffing agencies to focus their effort on leads with the biggest return potential, reducing effort, increasing fill rate and revenue.
Big data & predictive analytics in recruitment
Big data & advanced analytics are changing the way businesses across all industries think, analyze and harness their data. Predictive analytics in recruitment is a relatively new, but increasingly important tool for a strategic improvement in very competitive space. 95% of HR professionals agree that predictive analytics would aid them in their work efforts according to a survey by OutMatch. However only a third has actual access to this technology.
To process, manage, and optimize the exponential growth of resumes and other talent data coming from multiple sources, recruitment companies have to leverage intelligent technologies to fully understand and maximize their recruitment metrics. These technologies can help staffing firms become more effective, uncover hidden opportunities and bring data-driven mindset into everyday work.
One of the ways to leverage predictive analytics is predictive lead scoring, an idea that has strong roots in sales & marketing, but can be applied to recruitment space as well. At its core is the notion of assigning each new incoming lead (job requisition) a quantitative value. This value or series of values helps recruiters understand the quality and potential of each lead specifically for their organization. It enables effective prioritization and segmentation so they can focus effort on leads that have potential to bring the most value. Determining this value is the job of predictive analytics.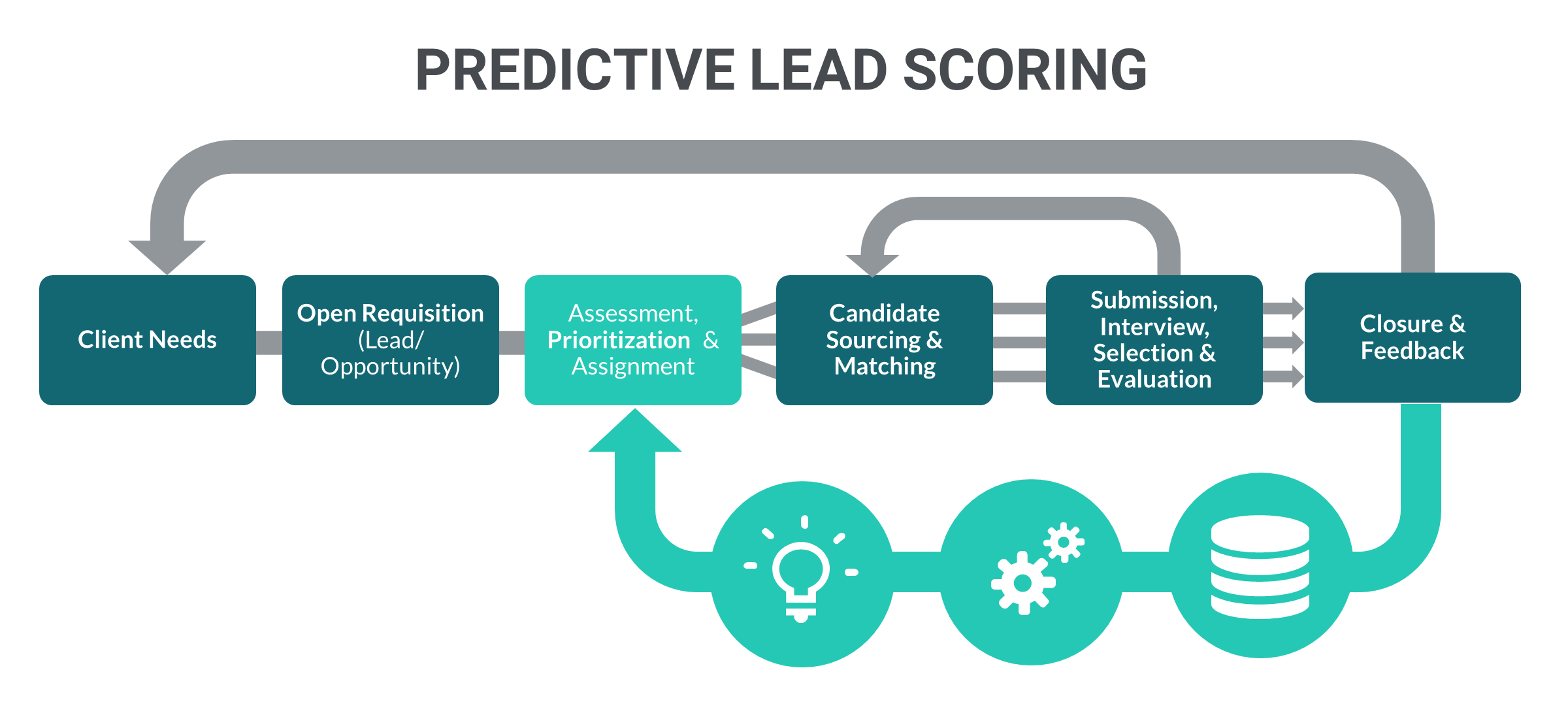 The scores that can be generated via predictive lead scoring include:
Likelihood of placement
Revenue potential
Time to fill
Hourly rate
Length of contract
Risk of cancellation/loss
The benefits of predictive lead scoring
Predictive lead scoring is an emerging tool in a modern recruiter's toolkit. It uncovers patterns by analyzing thousands of data points and learns from historical events using cutting-edge machine learning technologies to determine exactly which leads have the biggest potential value for your organization.
It offers foresight based on historical data, so talent agencies can stop guessing if their leads are worthy and deploy prioritization strategies to invest time and money into leads that will produce the greatest return. The benefits will be shortened recruitment cycle, reduced effort, and improved conversion rate.
From a strategic standpoint, predictive lead scoring will provide recruitment organizations insights into what makes a good lead. It will help them understand their pipeline and uncover hidden opportunities for additional revenue and efficiencies. It's a step towards a smarter, more data-driven and analytical recruitment organization.
Want to find out more about how predictive lead scoring can help your talent agency?
Schedule a free consultation to learn how predictive lead scoring can optimize your recruitment process.